The Centre on Wednesday cleared the Supreme Court Collegium's recommendation to appoint two High Court judges, Justices Ujjal Bhuyan and S Venkatanarayana Bhatti, as judges of the top court.
The Collegium, presided by Chief Justice of India D Y Chandrachud and also comprising Justices S K Kaul, Sanjiv Khanna, B R Gavai and Surya Kant, had recommended their names for elevation on July 5.
Justice Bhuyan is currently Chief Justice of Telangana HC and Justice Bhatti is Chief Justice of Kerala HC.
Union Law Minister Arjun Ram Meghwal tweeted, "In exercise of the powers conferred by the Constitution, the Hon'ble President, after consultation with the Hon'ble Chief Justice of India, is pleased to appoint…as Judges of the Supreme Court…Justice Ujjal Bhuyan; Justice SV Bhatti."
The SC has a sanctioned strength of 34 judges and is presently functioning with 30 judges. With the appointment of Justices Bhuyan and Bhatti, there will be two vacancies remaining.
The Collegium resolution approving their names stated that "after carefully evaluating the merit, integrity and competence of eligible Chief Justices and senior puisne Judges of the High Courts and also accommodating a plurality of considerations, the Collegium" found Justices Bhuyan and Bhatti to be "deserving and suitable in all respects for being appointed as Judges of the Supreme Court".
Justice Bhuyan was appointed as a judge of Gauhati HC on October 17, 2011. He is the most senior judge of his parent HC and has been serving as Telangana HC Chief Justice since June 28, 2022.
Advertisement
The Collegium said that his judgments cover "wide-ranging issues pertaining to law and justice", and that he is "a judge with a good reputation for integrity and competence".
Most Read 1 Gadar 2 box office collection day 4: Sunny Deol film records biggest Monday collections of all time, nets a total of Rs 173 cr 2 Bigg Boss OTT 2 Finale Live Updates: Elvish Yadav wins Salman Khan's show, Abhishek Malhan shares message from hospital 3 Happy Independence Day 2023: Wishes Images, Whatsapp Messages, Status, Quotes, and Photos 4 OMG 2 box office collection day 4: Pankaj Tripathi-Akshay Kumar film delivers better Monday than opening Friday, earns Rs 55.1 cr 5 Jailer box office collection Day 5: Rajinikanth film set to cross Rs 350-crore mark worldwide on Independence Day
Justice Bhatti was appointed a judge of Andhra Pradesh HC on April 12, 2013 and is the senior-most in his parent HC. He was transferred to Kerala HC in March 2019 and has been the CJ there since June 1, 2023.
The Collegium noted that the Andhra Pradesh HC does not have any representation on the SC Bench since August 2022 and his appointment, besides according representation to Andhra Pradesh, "will provide a value addition in terms of his acquired knowledge and experience. He commands a good reputation and possesses integrity and competence."
Also Read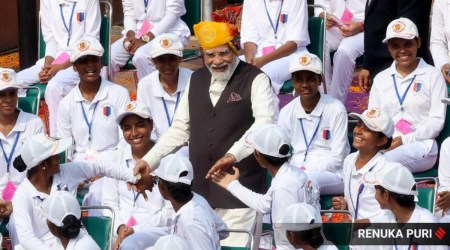 Narendra Modi Independence Day Speech Live Updates: India now identified ...
Govt SOP for Judges: Do not name officials for court panels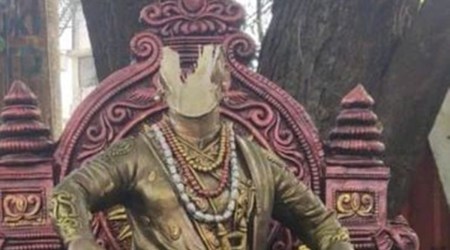 Shivaji statue vandalised in Goa, police initiate inquiry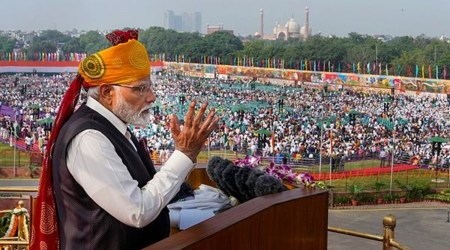 'Will return to Red Fort next year': In Independence Day speech, PM Modi ...Advertisement
Meanwhile, resolutions of the SC Collegium recommending transfer of some High Court judges were also put out Wednesday. Justice Manoj Bajaj has been recommended for transfer from Punjab and Haryana HC to Allahabad HC, Justice D K Singh from Allahabad to Kerala HC, and Justice Gaurang Kanth from Delhi HC to Calcutta HC.
© The Indian Express (P) Ltd
Source of this article:http://gfumj.ccymyg.com/html/624c791551.html
Copyright statement: The content of this article was voluntarily contributed by internet users, and the views expressed in this article only represent the author themselves. This website only provides information storage space services and does not hold any ownership or legal responsibility. If you find any suspected plagiarism, infringement, or illegal content on this website, please send an email to report it. Once verified, this website will be immediately deleted.