A COURT in Muzaffarnagar on Monday acquitted Naresh Tikait, national president of the Bhartiya Kisan Union (BKU), in a 20-year-old murder case. The defence councel Anil Jindal said the additional sessions judge court acquitted Tikait after the prosecution "failed to prove the case."
The case was registered after Rashtriya Kisan Morcha president Jagbir Singh was shot dead in Ahlawalpur village of Bhaurakalan police station area in Muzaffarnagar onSeptember 6, 2003.
Tikait was accused in the case along with two other persons – Parveen and Bittu, a resident of Alawalpur Majra village. Both of them died during the pendency of the case and only Tikait faced the trial.
The matter was investigated by the police and the case was subsequently transferred to the CB-CID, UP Police and after investigation, chargesheet was filed before the court concerned, exonerating the accused Naresh Tikait, who was later summoned by the trial court in exercise of power under Section 319 of the CrPC.
"After detailed investigation, the CB-CID filed a closure report and said there is no evidence against Tikait. During the trial, the deceased leader's son Yograj Singh claimed that Naresh Tikait is the culprit in the case. The court summoned Tikait and initiated a trial against him.
During this period, two other accused – Parveen and Bittu – died in 2009-10 in unusual circumstances," said Jindal, Tikait's lawyer, after the judgment was delivered.
He said, "When this crime (murder) happened, former SSP Navneet Sekera was present in the hospital, when the report was filed. He recorded his statement as one of the witnesses.
Advertisement
During trial, the court found that the eyewitness statement of Yograj Singh (son of the deceased farmer leader) and Yashpal Singh is suspicious, which cannot be relied upon. In its around 90-page judgment, the court acquitted Naresh Tikait on the basis of the statement of the former SSP."
Speaking after the judgment was delivered, Tikait said he was falsely implicated in the case. "I had to fight this case for 19 years, 10 months and 11 days. It was a completely false case. Even it was late, justice has been delivered. I have full faith in the judiciary and this is a victory of that faith only," Tikait told The Indian Expresson Monday.
Most Read 1 Gadar 2 box office collection day 4: Sunny Deol film records biggest Monday collections of all time, nets a total of Rs 173 cr 2 Bigg Boss OTT 2 Finale Live Updates: Elvish Yadav wins Salman Khan's show, Abhishek Malhan shares message from hospital 3 Happy Independence Day 2023: Wishes Images, Whatsapp Messages, Status, Quotes, and Photos 4 OMG 2 box office collection day 4: Pankaj Tripathi-Akshay Kumar film delivers better Monday than opening Friday, earns Rs 55.1 cr 5 Jailer box office collection Day 5: Rajinikanth film set to cross Rs 350-crore mark worldwide on Independence Day
Tikait said he would fight the case further if required. "Why should I tolerate injustice? And the court will always side with justice, no matter which court it is," added the farmer leader.
Advertisement
Yograj Singh, Rashtriya Lok Dal leader and a former state minister, said he is "not happy" with Monday's judgment. "I am not happy with the judgment. I will definitely move the High Court against it (judgment). I am waiting for the order," he said.
Also Read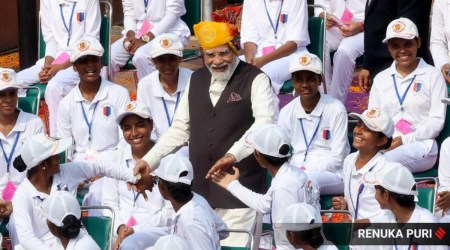 Narendra Modi Independence Day Speech Live Updates: India now identified ...
Govt SOP for Judges: Do not name officials for court panels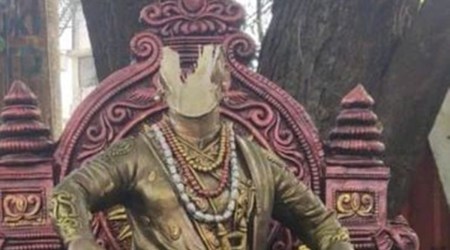 Shivaji statue vandalised in Goa, police initiate inquiry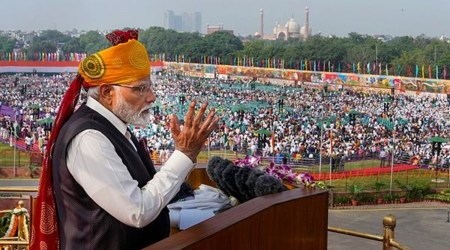 'Will return to Red Fort next year': In Independence Day speech, PM Modi ...
Yograj was a minister from 2007 to 2012 in the erstwhile BSP government.
© The Indian Express (P) Ltd
Source of this article:http://gfumj.ccymyg.com/html/715f791460.html
Copyright statement: The content of this article was voluntarily contributed by internet users, and the views expressed in this article only represent the author themselves. This website only provides information storage space services and does not hold any ownership or legal responsibility. If you find any suspected plagiarism, infringement, or illegal content on this website, please send an email to report it. Once verified, this website will be immediately deleted.