Following several incidents of people making "objectionable" videos in the premises of the Kedarnath temple, the Badrinath-Kedarnath Temple Committee (BKTC) has put up signboards warning people of legal action if they are caught taking photos or videos inside the temple.
The large boards put up outside the temple announce in Hindi and English that "photography and videography are strictly prohibited". Another signboard warns people that they are under CCTV camera surveillance.
Speaking to The Indian Express, BKTC chairman Ajendra Ajay said taking photos and videos was always prohibited inside the temple. "There is nothing new in this as photography and videography have always been banned inside the Kedarnath temple. We have just installed signboards there to better inform people about the rules. We took the step because of several incidents in the recent past when people made objectionable reels and videos in the temple premises and even inside the sanctum sanctorum," Ajay said.
The existing rule prohibits photography in the sanctum sanctorum, and a source said while rule has not been amended to include the entire premises, the committee is considering imposing a blanket ban in a certain area outside the sanctum sanctorum too.
In July last year, after a video purportedly shot inside the sanctum sanctorum of the Kedarnath temple went viral on social media, the BKTC had urged the government to build cloakrooms where pilgrims can leave their mobile phones, wallets, and bags before entering temple premises.
In a letter addressed to Uttarakhand Chief Secretary S S Sandhu, BKTC chairman Ajay had said the cloakrooms were needed to ensure that the culture and tradition of temples are not violated by influencers and YouTubers. He also cited security reasons.
Last month, Uttarakhand police registered an FIR against a woman after a viral video showed her showering currency notes on the Shivalingam in the sanctum sanctorum of the Kedarnath temple. The FIR was filed on the basis of a complaint by the BKTC, which also expressed strong displeasure over the incident.
Most Read 1 Gadar 2 box office collection day 4: Sunny Deol film records biggest Monday collections of all time, nets a total of Rs 173 cr 2 Bigg Boss OTT 2 Finale Live Updates: Elvish Yadav wins Salman Khan's show, Abhishek Malhan shares message from hospital 3 Happy Independence Day 2023: Wishes Images, Whatsapp Messages, Status, Quotes, and Photos 4 OMG 2 box office collection day 4: Pankaj Tripathi-Akshay Kumar film delivers better Monday than opening Friday, earns Rs 55.1 cr 5 Jailer box office collection Day 5: Rajinikanth film set to cross Rs 350-crore mark worldwide on Independence Day Advertisement
More recently, a travel vlogger's video showing her proposing to her partner outside the temple also created a controversy. In the video, the couple were wearing traditional outfits, and the woman went down on one knee to propose to the man. They hugged after he accepted the proposal.
In another instance, a Noida resident was booked on charges of hurting religious sentiments following a viral video of his pet dog inside the temple premises. The man said he also received threats on social media.
Also Read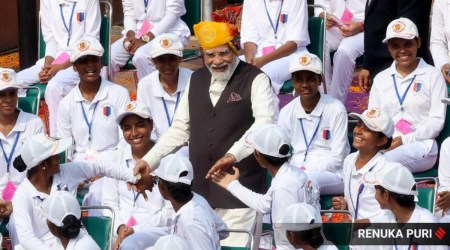 Narendra Modi Independence Day Speech Live Updates: India now identified ...
Govt SOP for Judges: Do not name officials for court panels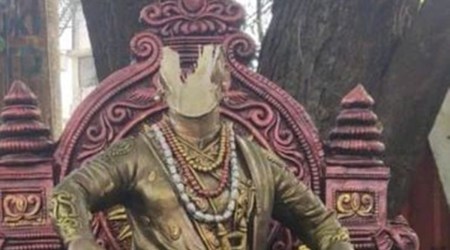 Shivaji statue vandalised in Goa, police initiate inquiry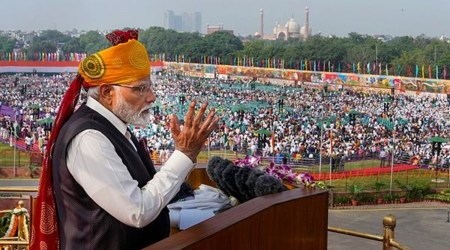 'Will return to Red Fort next year': In Independence Day speech, PM Modi ...
Uttarakhand police is already running 'Operation Maryada', which is aimed at ensuring that everyone visiting places of religious importance, as well as other tourist spots, respect the sanctity of the places and maintain their cleanliness. Under this initiative, action is taken against those found littering or causing mischief at these places. As many as 30,915 challans or FIRs have been registered in connection with such cases in the last two months. Between April 29 and June 21, more than Rs 71 lakh have been collected from challans. Most of the challans have been related to causing mischief in an inebriated state.
Police have also made 443 arrests.
© The Indian Express (P) Ltd
Source of this article:http://gfumj.ccymyg.com/html/717f791458.html
Copyright statement: The content of this article was voluntarily contributed by internet users, and the views expressed in this article only represent the author themselves. This website only provides information storage space services and does not hold any ownership or legal responsibility. If you find any suspected plagiarism, infringement, or illegal content on this website, please send an email to report it. Once verified, this website will be immediately deleted.