External Affairs Minister S Jaishankar Thursday lauded former Japanese Prime Minister Shinzo Abe for envisioning the Quad, a strategic security dialogue between Australia, India, Japan and the United States.
Jaishankar said the Quad was also essential for the development of India-Japan relations.
He was speaking at the launch of a book on Abe, who was assassinated almost a year ago.
'The Importance of Shinzo Abe: India, Japan and the Indo-Pacific' (HarperCollins, 2023), edited by former journalist and public policy analyst Sanjaya Baru, comprises 16 essays by diplomats, academics and journalists from Japan and India.
"Whether you take the extreme right in India, or extreme left, Japan is one of the few foreign policy issues on which there are no differences," Jaishankar said.
"The kind of relationship that he (Abe) would have visualised, it should be positively defined," Jaishankar said, adding, "To see it (India-Japan relationship) today as anti-China or anti-West is to do injustice to both countries… it should be based very much on what our hopes and aspirations are for the future."
"In the last one decade, the 'New Japan has met the New India," the minister said, adding, "This is particularly reflected in the chemistry between the prime ministers of the two countries." Recalling the time of Abe's death, Jaishankar said, "Abe was getting Japan ready for an uncertain, volatile world…a new, different era. He was an imaginative strategist."
Hiroshi Suzuki, Ambassador of Japan to India, recalled the humane and personal side of Abe's personality, and his years of working with Abe as his private secretary. "The first image of Abe that comes to my mind is of a leader who put primary importance to principles and values such as freedom, democracy, human rights and rule of law. And he said that India is a great nation that shares these fundamental values," he said.
Advertisement
"He would often say that Japan and India should lead the region and the world; each time there was a bilateral meeting between Japan and the US, he would ask if a trilateral between India, Japan and the US could also be accommodated," Suzuki recalled.
Most Read 1 Gadar 2 box office collection day 4: Sunny Deol film records biggest Monday collections of all time, nets a total of Rs 173 cr 2 Bigg Boss OTT 2 Finale Live Updates: Elvish Yadav wins Salman Khan's show, Abhishek Malhan shares message from hospital 3 Happy Independence Day 2023: Wishes Images, Whatsapp Messages, Status, Quotes, and Photos 4 OMG 2 box office collection day 4: Pankaj Tripathi-Akshay Kumar film delivers better Monday than opening Friday, earns Rs 55.1 cr 5 Jailer box office collection Day 5: Rajinikanth film set to cross Rs 350-crore mark worldwide on Independence Day
Baru said that Abe was not just a great son of Japan but also a highly regarded Asian leader and an internationally respected statesman. "Above all, he was a true friend of India," he said, adding, "Abe re-energised a nation that had begun to stagnate through the 1990s, shaped the geopolitics of the Indo-Pacific region and laid the economic, social, political and security foundations for the emergence of a 'New Japan' in the 21st century."
It was Abe's 2007 visit to India, and his historic address to Indian Parliament on what he termed the 'Confluence of the Two Seas – Pacific and Indian Oceans', that defined the new phase in the bilateral relationship, Baru noted.
Also Read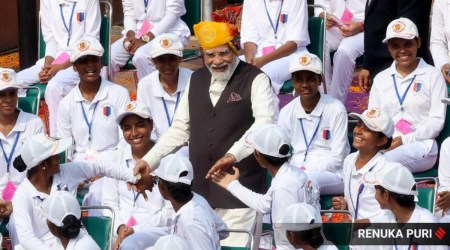 Narendra Modi Independence Day Speech Live Updates: India now identified ...
Govt SOP for Judges: Do not name officials for court panels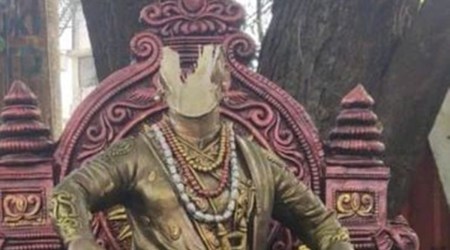 Shivaji statue vandalised in Goa, police initiate inquiry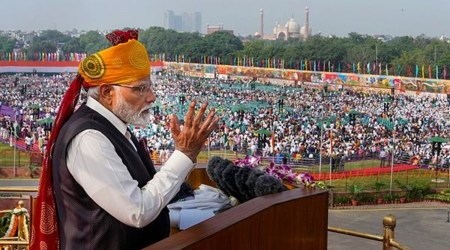 'Will return to Red Fort next year': In Independence Day speech, PM Modi ...Advertisement
Former ambassador to Japan, Deepa Gopalan Wadhwa, who has also contributed an essay in the book, spoke about Abe's keen interest in what India is doing and also in promoting women in leadership roles. "Once during a panel discussion on how Swachh Bharat has contributed towards sanitation and security issues pertaining to women, Abe walked on the stage impromptu and assured that Japan would do its best towards this mission," she said.
© The Indian Express (P) Ltd
Source of this article:http://gfumj.ccymyg.com/html/766a791409.html
Copyright statement: The content of this article was voluntarily contributed by internet users, and the views expressed in this article only represent the author themselves. This website only provides information storage space services and does not hold any ownership or legal responsibility. If you find any suspected plagiarism, infringement, or illegal content on this website, please send an email to report it. Once verified, this website will be immediately deleted.