UPSET OVER a scene in the recently released Hollywood film Oppenheimer, Information and Broadcasting Minister Anurag Thakur has sought an explanation from the Central Board of Film Certification (CBFC) on why it cleared the movie in its present form, The Indian Expresshas learnt.
Sources said the minister has asked the CBFC officials to get the filmmakers to remove the specific scene, while action could be taken against those who cleared the movie.
According to sources, Thakur has demanded accountability from the CBFC, which functions under the aegis of the I&B Ministry, regarding clearing the movie with the controversial scene, which has hurt the sentiments of a section of the Hindu community.
A scene in Oppenheimer, directed by Christopher Nolan and released in India last week, has the lead character reading out from a Sanskrit text, purportedly the Bhagavad Gita — as his partner holds the book — during an intimate scene. The movie raked in Rs 50 crore at the box office in its opening weekend.
Reacting to the development, Congress MP Abhishek Manu Singhvi tweeted on Monday, "I believe in free speech but a scene in Oppenheimer concerning Bhagavad Gita is just ignorance, especially with there being no historical evidence of it, maybe violative of IPC (Indian Penal Code). Find Anurag Thakur's concern funny as he should ask how it passed CBFC in the first place."
A day after the film's release in India, Information Commissioner and author Uday Mahurkar had raised the issue through an open letter addressed to Nolan which he posted on Twitter. "We do not know the motivation and logic behind this unnecessary scene on the life of a scientist. But this is a direct assault on religious beliefs of a billion tolerant Hindus, rather it amounts to waging a war on the Hindu community and almost appears to be part of a larger conspiracy by anti-Hindu forces," the letter stated.
Most Read 1 Gadar 2 box office collection day 4: Sunny Deol film records biggest Monday collections of all time, nets a total of Rs 173 cr 2 Bigg Boss OTT 2 Finale Live Updates: Elvish Yadav wins Salman Khan's show, Abhishek Malhan shares message from hospital 3 Happy Independence Day 2023: Wishes Images, Whatsapp Messages, Status, Quotes, and Photos 4 OMG 2 box office collection day 4: Pankaj Tripathi-Akshay Kumar film delivers better Monday than opening Friday, earns Rs 55.1 cr 5 Jailer box office collection Day 5: Rajinikanth film set to cross Rs 350-crore mark worldwide on Independence Day Oppenheimer Review | Christopher Nolan captures the chain reaction when great power falls into great hands
On Monday, after Thakur's response, Mahurkar, who also runs an organisation called 'Save Culture Save India', said, "While the nation feels relieved, it awaits an equally prompt action from director Christopher Nolan so that the scene is removed worldwide."
Advertisement
The CBFC is tasked with regulating the public exhibition of films under the provisions of the Cinematograph Act, 1952. Films can be shown in India only after they have been certified by it. The CBFC can either direct the applicant to carry out modifications in the film before sanctioning it for public exhibition or refuse to clear the film for public exhibition.
Also Read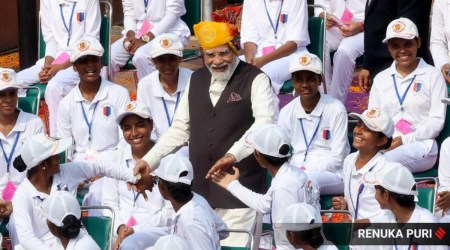 Narendra Modi Independence Day Speech Live Updates: India now identified ...
Govt SOP for Judges: Do not name officials for court panels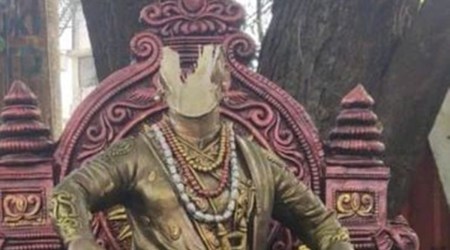 Shivaji statue vandalised in Goa, police initiate inquiry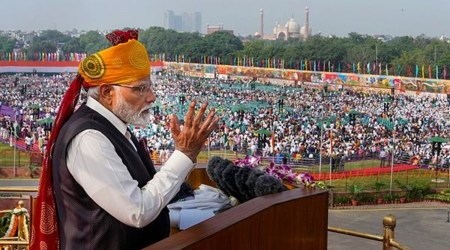 'Will return to Red Fort next year': In Independence Day speech, PM Modi ...
However, once the film has been cleared for exhibition, the makers can't be asked to make changes. In this case, sources said, the CBFC may approach the makers on the grounds of hurting the religious sentiments of the film, and request them to delete the specific scene during its exhibition in India. Officials from the CBFC were not available for comment.
© The Indian Express (P) Ltd
Source of this article:http://gfumj.ccymyg.com/news/13f792162.html
Copyright statement: The content of this article was voluntarily contributed by internet users, and the views expressed in this article only represent the author themselves. This website only provides information storage space services and does not hold any ownership or legal responsibility. If you find any suspected plagiarism, infringement, or illegal content on this website, please send an email to report it. Once verified, this website will be immediately deleted.