The thirdmeeting of G20 Finance Ministers and Central Bank Governors(FMCBG) in Gandhinagar ended Tuesday with a Chair Summary and Outcome Document following lack of consensus on the "language" of a communique regarding the Russia-Ukraine conflict.
After the conclusion of the two-day meeting, Union Finance Minister Nirmala Sitharaman told mediapersons, "A chair statement has been issued because we still do not have a common language on the Russia-Ukraine war… We do not have the mandate to change the language given in the Bali Leaders' Summit. So, it must be left to the leaders during the (G20 Leaders') Summit in September to take a call on that. We did not think it was right for us to change it."
As host, India has been unable to find a consensus with some of the participating countries insisting that the Ukraine conflict be called "war" and mentioned as such in the final communique.
Indian officials said the Russia-Ukraine conflict was beyond the realm of the G20.
G20 India Presidency releases Chair Summary & Outcome Document of the 3rd G20 Finance Ministers and Central Bank Governors #G20FMCBG meeting held under #G20India Presidency in Gandhinagar from 17th-18th July 2023.

Read more ➡️ https://t.co/6j9eMnsMoH pic.twitter.com/73hbMNGoHv

— Ministry of Finance (@FinMinIndia) July 18, 2023
"Everyone had an agreement on issues, but needed more time on what language to be used," Sitharaman said.
Also Read | India holds bilateral meeting with China at G20 summit in Gujarat
During the discussion, several G20 nations also condemned Russia's decision to suspend an important deal allowing export of grain from Ukraine by sea.
Sitharaman said, "Several members condemned and said the food passing through the Black Sea should not have been stopped or suspended."
The Outcome Document and Chair Summary released after the G20 meeting stated, "Most members strongly condemned the war in Ukraine and stressed that it is causing immense human suffering and exacerbating existing fragilities in the global economy constraining growth, increasing inflation, disrupting supply chains, heightening energy and food insecurity and elevating financial stability risks. There were other views and different assessments of the situation and sanctions. Recognising that the G20 is not the forum to resolve security issues, we acknowledge that security issues can have significant consequences for the global economy."
Advertisement
On July 16, Janet Yellen, United States Secretary of the Treasury, pledged "equivocal support for Ukraine", saying "Another key priority this week is to redouble our support to Ukraine as it continues to defend itself against Russia's illegal and unprovoked attack… Ending this war is first and foremost a moral imperative and the single best thing we can do for the global economy."
The FMCBG meeting concluded with a Chair Summary and Outcome Document comprising 26 paragraphs and two annexures.
"We ended with a rich Chair Summary which reflects the deliberations held during the meeting and conveys the wide support that the Indian G20 Presidency received for various deliverables envisaged for 2023," Sitharaman said.
Advertisement Explained
Divergences on invasion of Ukraine, visible at the G20 Bali Summit last year, has led to lack of consensus on the communique text at all ministerial meetings held in the run-up to the Summit in Delhi in September.
During its presidency, India is hoping to build a consensus on reforms for multilateral banks, developing a global guiding principle on crypto currencies and accelerating debt resolution of vulnerable countries.
After the third meeting of the G20 Sherpas in Hampi last week, Indian officials said India's focus, for now, would be on development issues.
"There will be a contentious issue and that will be the issue of geopolitics, which we are not discussing at this stage at all," India's G20 Sherpa Amitabh Kant had said.
"Our priority is developmental issues, inclusive and sustainable growth, progress, more finance from multilateral institutions, sustainable development goals (SDGs), technological transformation, gender equality."
On the Ukraine crisis, Kant said, "There is no elephant in the room… because… the Russia-Ukraine war is not our creation, it is not a creation of developing and emerging countries, it is not a priority for us… Our priority is not war, that's not our priority at all. That may be a priority for somebody else."
Most Read 1 Gadar 2 box office collection day 4: Sunny Deol film records biggest Monday collections of all time, nets a total of Rs 173 cr 2 Bigg Boss OTT 2 Finale Live Updates: Elvish Yadav wins Salman Khan's show, Abhishek Malhan shares message from hospital 3 Happy Independence Day 2023: Wishes Images, Whatsapp Messages, Status, Quotes, and Photos 4 OMG 2 box office collection day 4: Pankaj Tripathi-Akshay Kumar film delivers better Monday than opening Friday, earns Rs 55.1 cr 5 Jailer box office collection Day 5: Rajinikanth film set to cross Rs 350-crore mark worldwide on Independence Day Advertisement
"That is why we will discuss (Ukraine) right in the end and… whether we get a solution or not, that is nothing to reflect (on India)," he said.
Lack of consensus on the text referring to Russia's invasion of Ukraine has blocked consensus at all G20 ministerial meetings held so far.
Also Read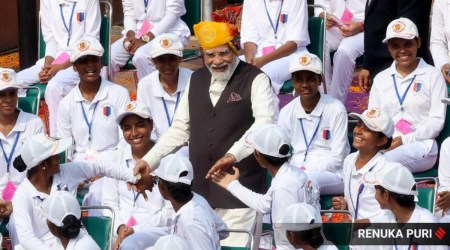 Narendra Modi Independence Day Speech Live Updates: India now identified ...
Govt SOP for Judges: Do not name officials for court panels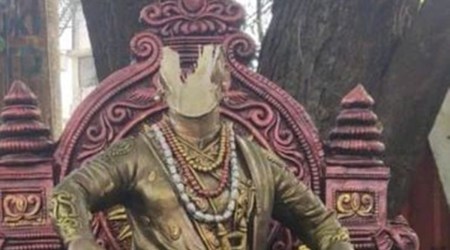 Shivaji statue vandalised in Goa, police initiate inquiry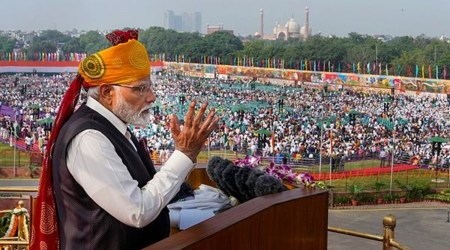 'Will return to Red Fort next year': In Independence Day speech, PM Modi ...Advertisement
In the G20 Declaration in Bali last year, divergences among members on the Russia-Ukraine war was clear but it also said that they were against the use or threat of use of nuclear weapons and sought "peaceful resolution of conflicts".
© The Indian Express (P) Ltd
Source of this article:http://gfumj.ccymyg.com/news/734b791441.html
Copyright statement: The content of this article was voluntarily contributed by internet users, and the views expressed in this article only represent the author themselves. This website only provides information storage space services and does not hold any ownership or legal responsibility. If you find any suspected plagiarism, infringement, or illegal content on this website, please send an email to report it. Once verified, this website will be immediately deleted.